We can design and build any type of electronics / onboard programming project.
A few examples below :
Custom remote controller Lithium battery, 400m, 3 analog values sent.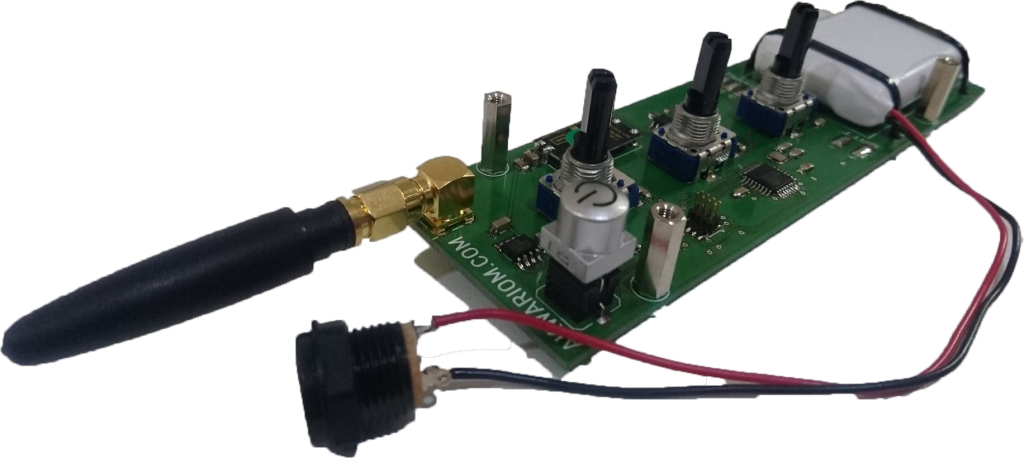 DMX controlled 16 outs, 230V relays card. Tunable with our motherboard : 4 buttons and a lovely lcd screen.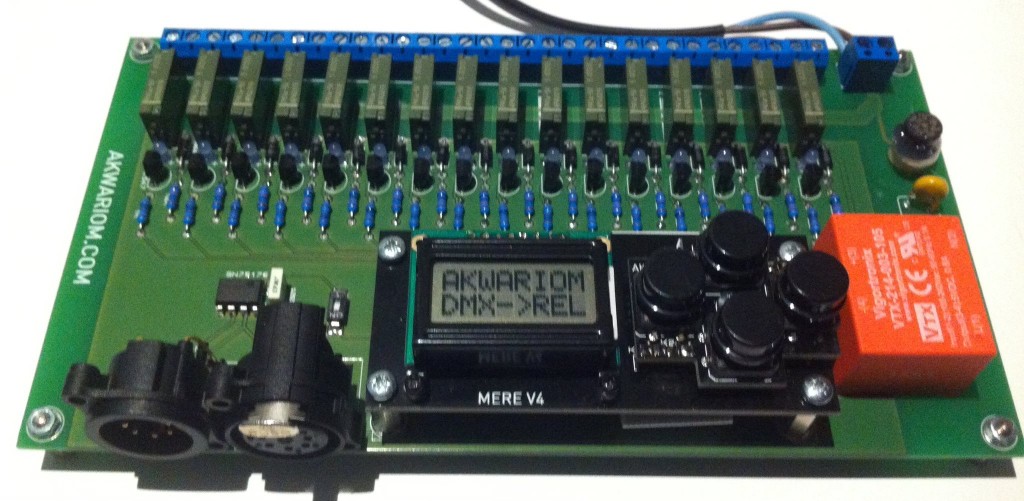 High power RGBW LED panels , high frequency (1600Hz flicker-free ) and high definition (precise color control) dimming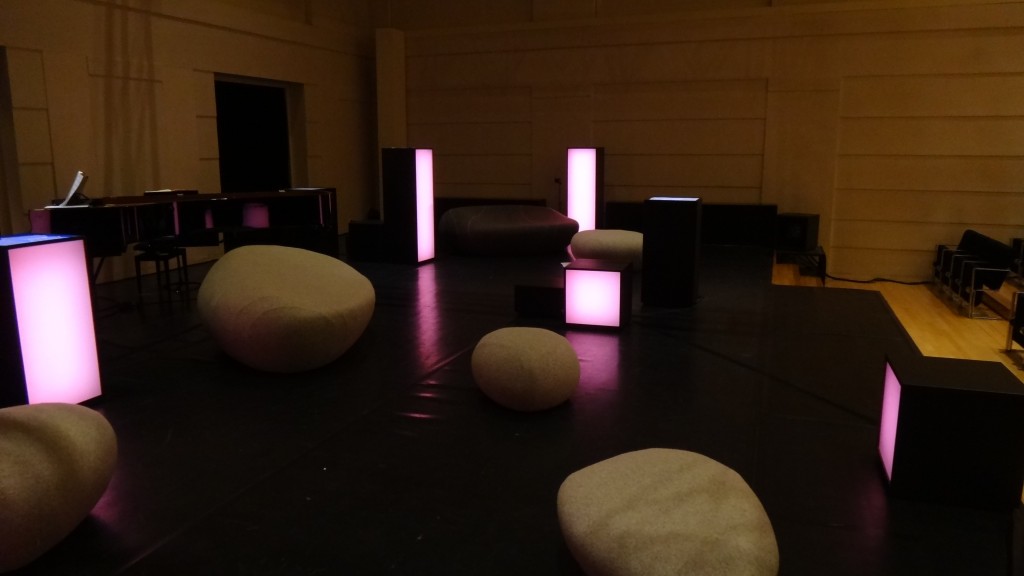 We realized for Tilt, for the Transe Express' Mù show thirty LED sources and drivers powered by an embedded batteries network. HF wireless DMX controllable .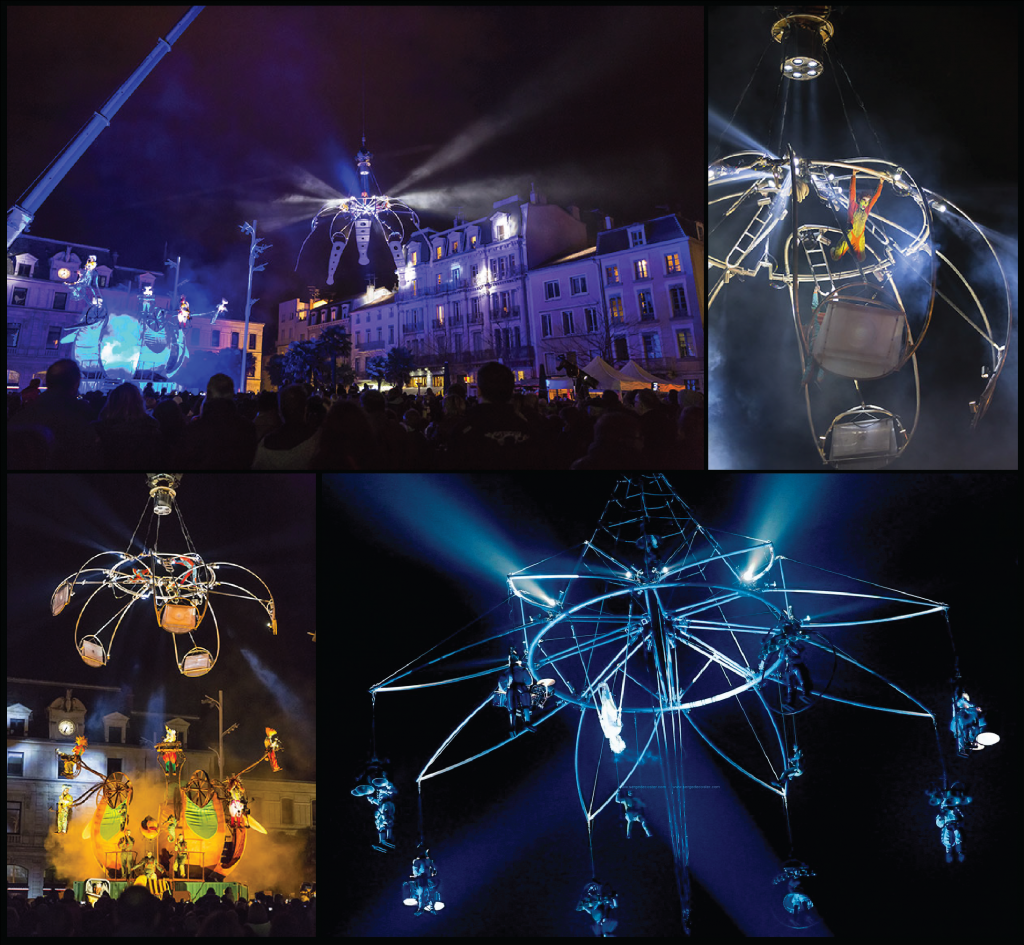 photos Juan Robert
Control cards for LED projectors integrated in battery-equipped boxes for nomad use. Wireless DMX control.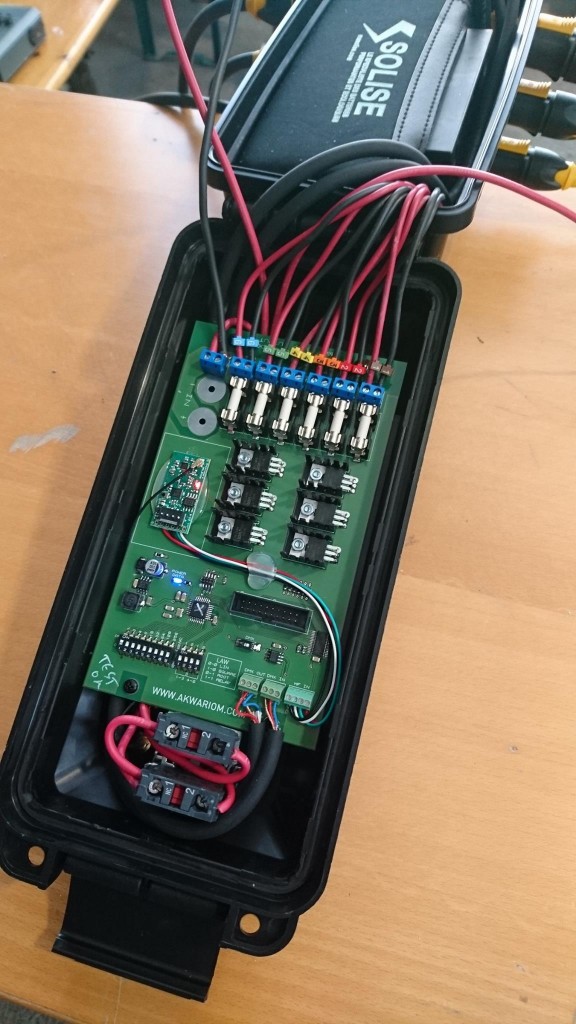 Guitar tuner equipped device with 7 relay outputs, activating an output for each detected note with many tunable parameters.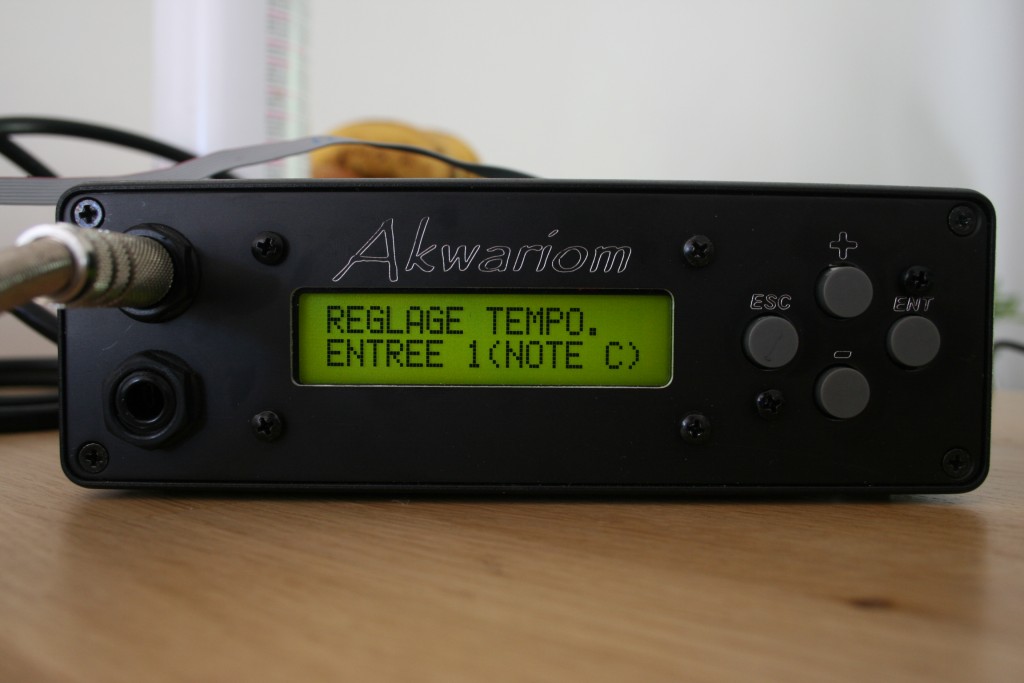 Precise sound-level measuring device activating a 16A output, many tunable parameters (on/off time, threshold, below or above threshold activation, etc..).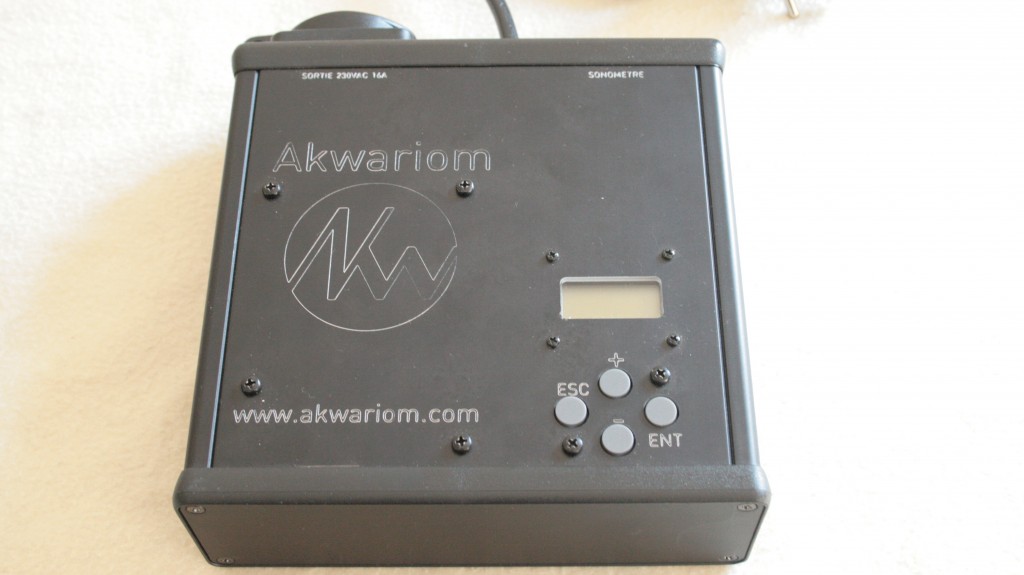 Design and realization of a machineallowing independant rotation of two cyclinders, control by Ableton Live (m4l).
Sinn+Form : performance by Pierce Warnecke and Frank Bretschneider (raster-noton).
Performance
Frank Bretschneider // Pierce Warnecke
Machine built by Akwariom