The Kut is a fully configurable DMX shutter.
It allows blocking the output of a videoprojector without turning it off, the only solution to get real"blacks". Can be controlled via dmx, or a simple button.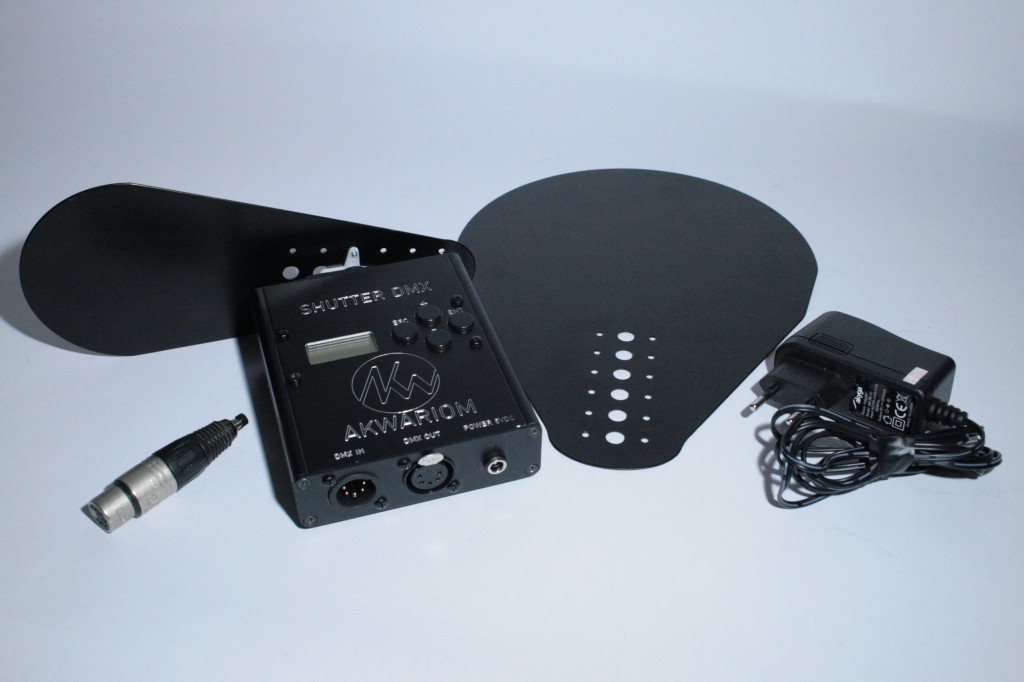 Very easy to use thanks to its clear lcd and 4 buttons, it comes with the following parameters :
– Open position
– Close position
– Safety position, the position in which it will go if the DMX signal is lost (can be either the close, open, or hold position).
It is shipped with two blades, to adapt to the most common projector lenses :
– One to cover lenses of up to 10cm diameter, one for those up to 20cm.
Any blade size or shape can be made on demand.